Question

How can we increase the number of junior and senior high school students who explore, ask questions, and create solutions on their own through programs that convey design thinking in an easy-to-understand way?
Outcome

As part of the STEAM Library, an educational program initiated by the Ministry of Economy, Trade and Industry, he is in charge of an inquiry-based online class on the theme of water, which is a familiar part of our daily lives. Plans to expand the program to elementary and junior high school classes in cooperation with the Board of Education.
Fostering Creativity in Education
The Ministry of Economy, Trade and Industry launched the "STEAM Library" three years ago as a place for interactive learning between students, teachers, researchers, and businesspeople. STEAM stands for Science, Technology, Engineering, Arts, and Mathematics, and STEAM education prioritizes fostering creativity rather than simply memorizing correct answers, making it one of the guidelines for the future of education.
The program is available online as educational material that children can learn from anytime and anywhere, and it can also be utilized in schools from elementary to high school.
With Barbara Pool, the creative company responsible for the STEAM Library's educational program, we designed a small piece of the program utilizing design thinking.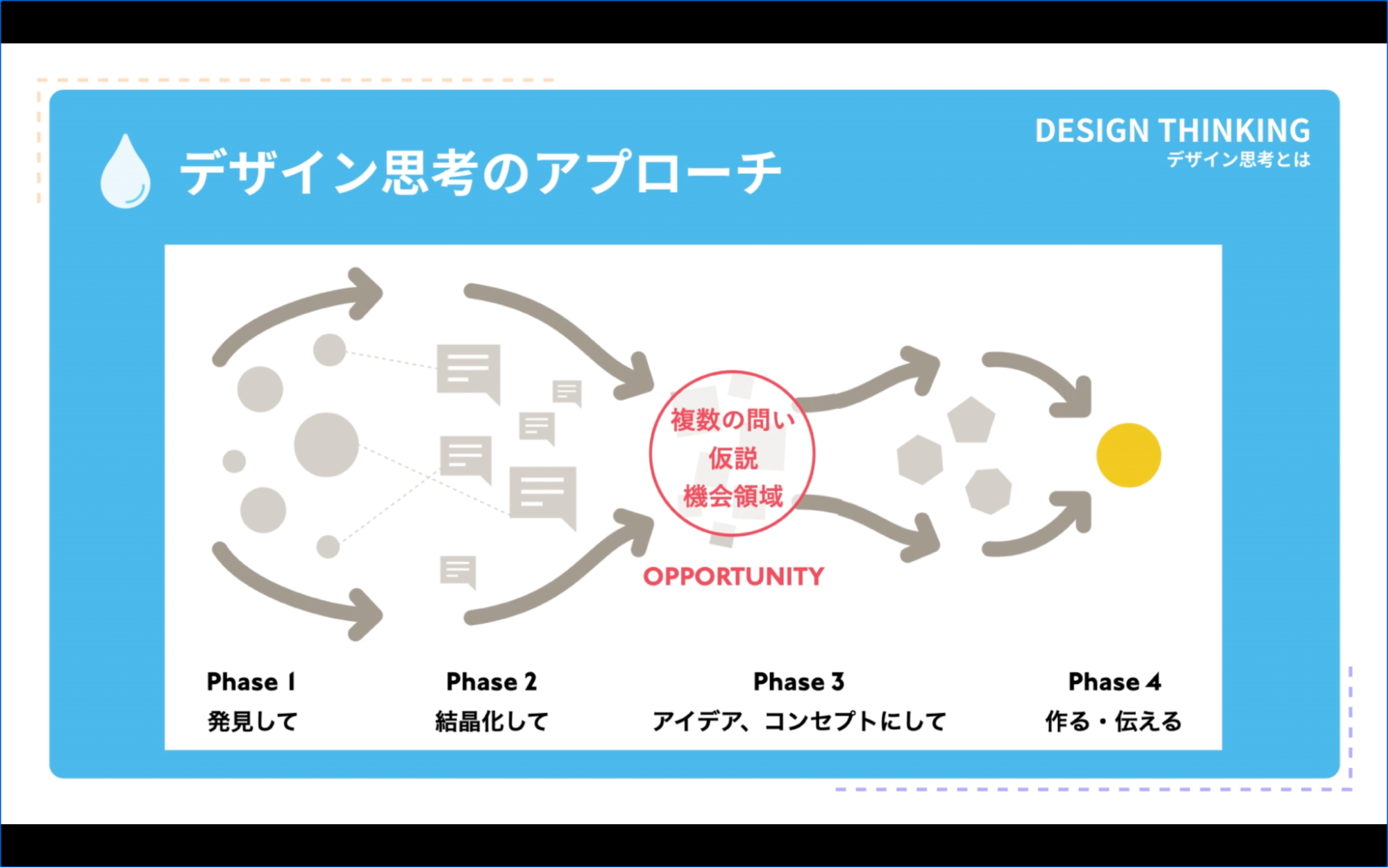 Encouraging Action in Class
As children's autonomy has become increasingly important, workshop-style inquiry-based classes have been introduced into school education. However, we found that teachers faced difficulties in teaching this way because they lacked knowledge about how to guide the process.
Therefore, we focused on the thinking process itself in this class. By incorporating the framework of "design thinking" into the education program, we developed a system where educators can teach children using their own words. We also placed great emphasis on the balance of process and practice, so children can experience the process of creating ideas and prototyping them.
The result is a practical program where children can solve problems related to "water" by using worksheets while watching videos.
As a future educational demonstration program that fosters creativity, we plan to collaborate with educational committees and implement the program in primary and junior high schools.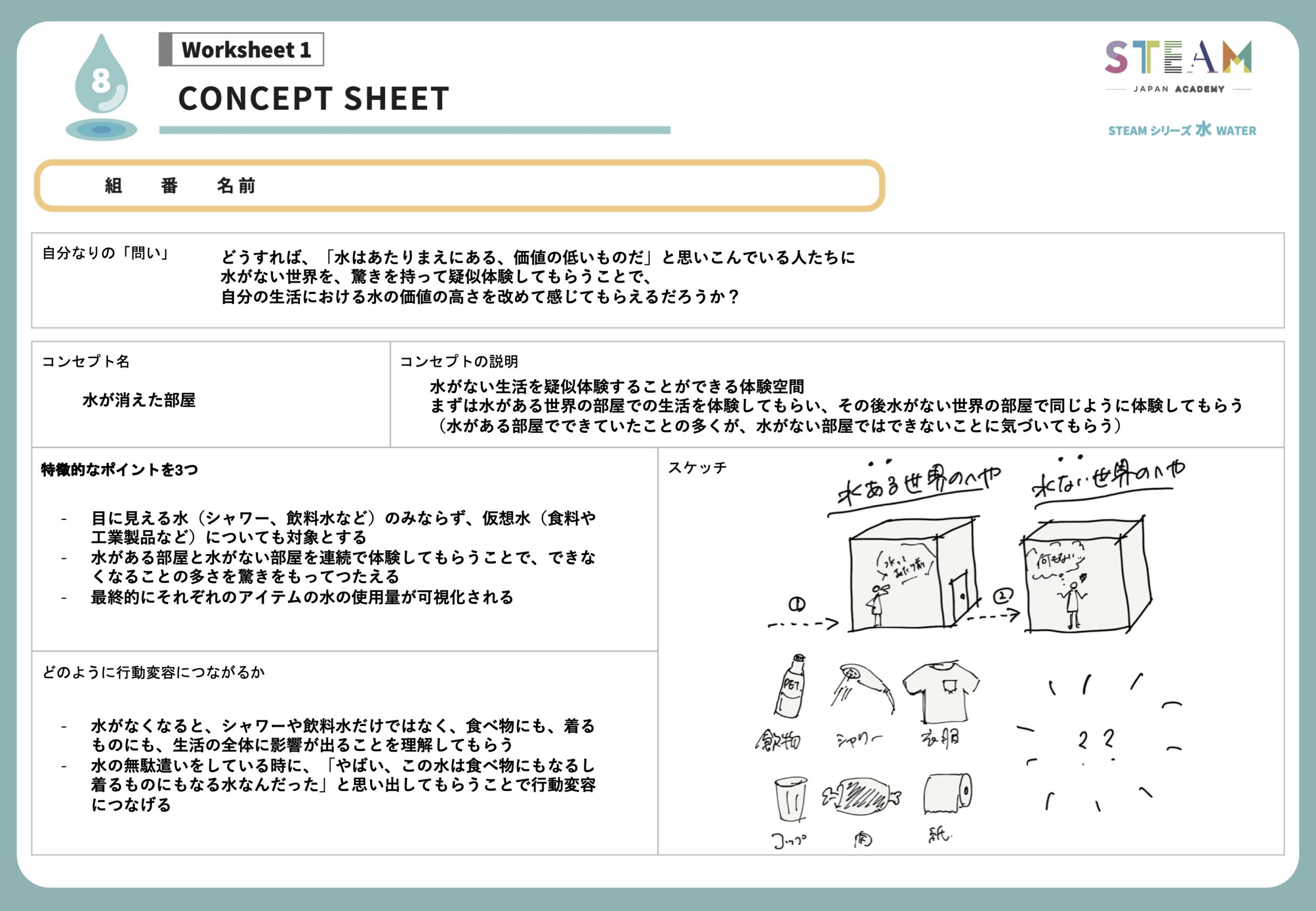 Creative Direction : KESIKI
Learning
The key point of this project was to translate design thinking workshops commonly held in companies to educators and students. Developing simpler ways to convey the ideas provided us with a valuable opportunity to revisit the essence of design thinking.