Question

How can we properly communicate brain-machine interface (BMI) research as a restoration of humanness and true richness, and gain widespread sympathy?
Outcome

For research, which can be misunderstood and preconceived due to its highly specialized nature, the intuitive design and the power of short words conveyed a worldview filled with humanity.
Transforming the stereotype view within BMI.
The Ushiba Laboratory at Keio University Faculty of Science and Technology is researching "Brain-Machine Interface (BMI)" technology, which allows people to move their bodies using brain signals. They are studying the application of BMI in the rehabilitation of people who cannot move parts of their body due to conditions like stroke.
This technology, which has been proven to allow people to regain the ability to move their bodies through the restoration of sensory perception, is something that can "restore human dignity and true richness." However, the general public's perception of BMI is often different.
The emphasis on technology surpassing human limitations tends to create a cyborg-like image, which can cause discomfort even for Professor Ushiba as well.
To change the perception of BMI and increase the number of people who find the research attractive, a project was launched to design a mission and narrative.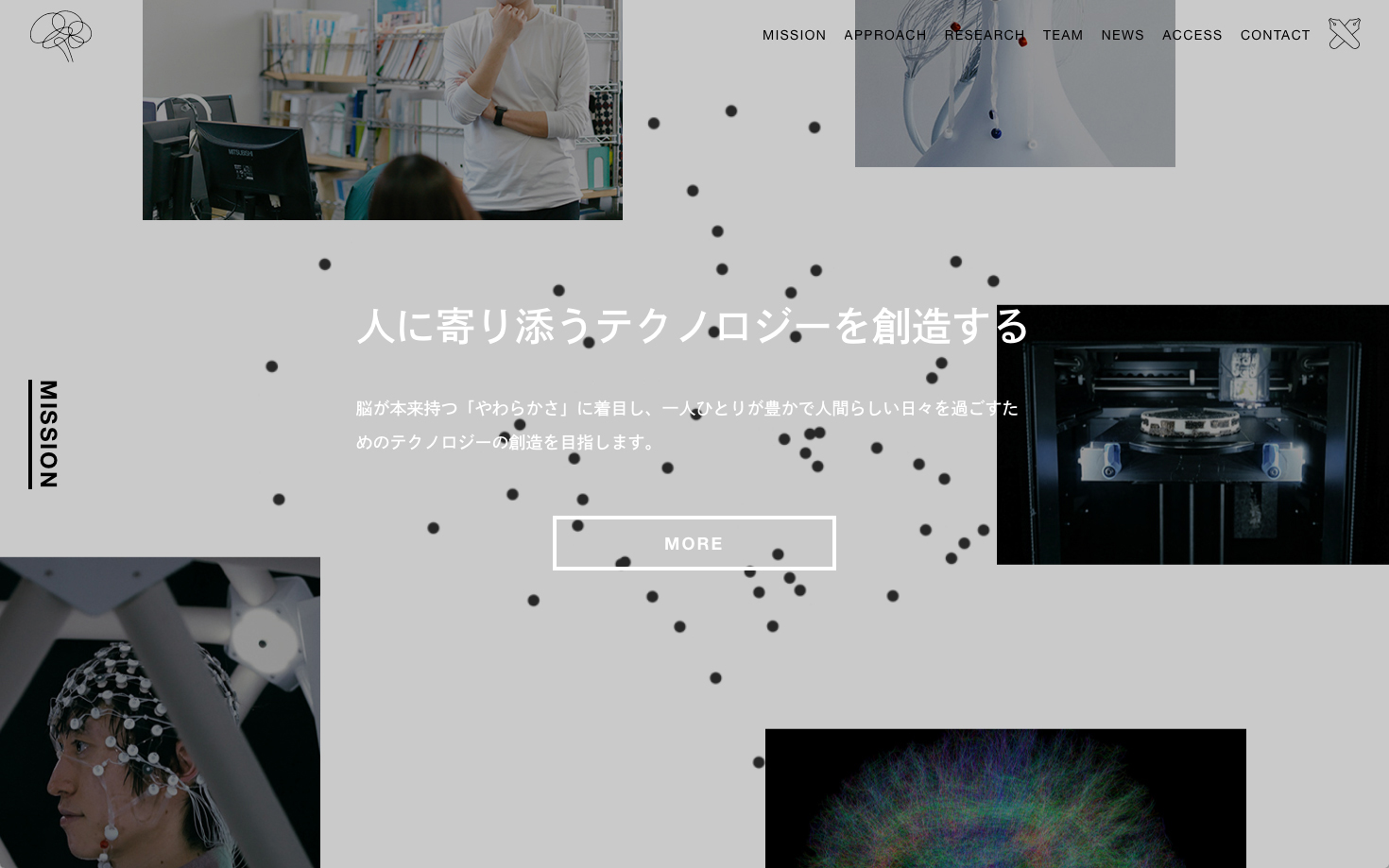 Balancing sharpness and humanity
Professor Ushiba is not only a cutting-edge scientist but also has deep knowledge in art, design, music, and literature. He focuses on humanity as the center of his thoughts about the future of science. His own ambivalent charm is also reflected in his research style, which combines sharpness with humanity.
Based on conversations with the professor and laboratory members, a mission was established to "create technology that empathizes with people." A logo and website were designed to create the backbone of the brand.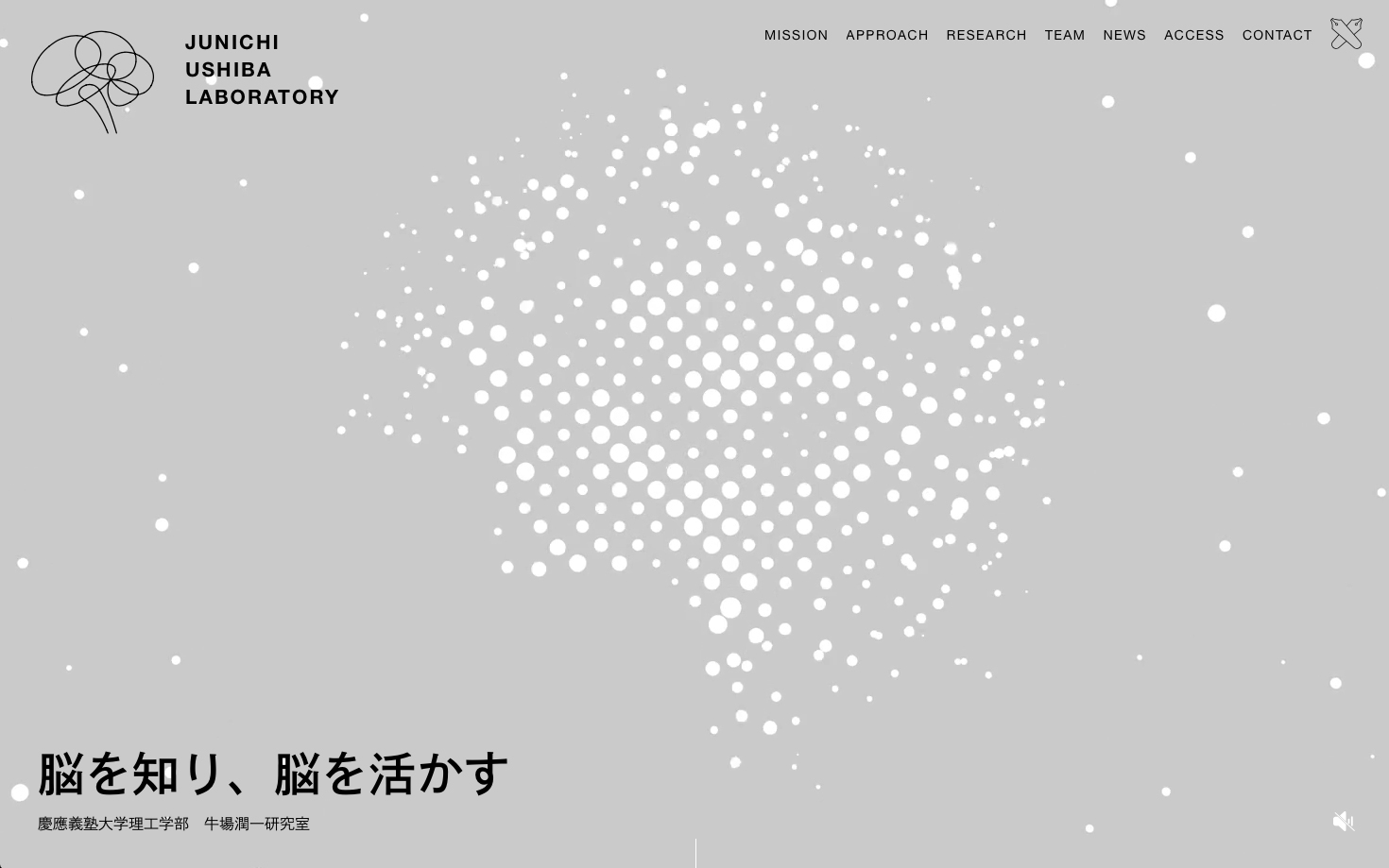 An organic world expressed through motion
The CI is expressed through motion graphics using brain sketches. The website is designed with text and images that move gently. A movie with original sound was also produced to express the laboratory's warm and forward-looking perspective using creative organic movements.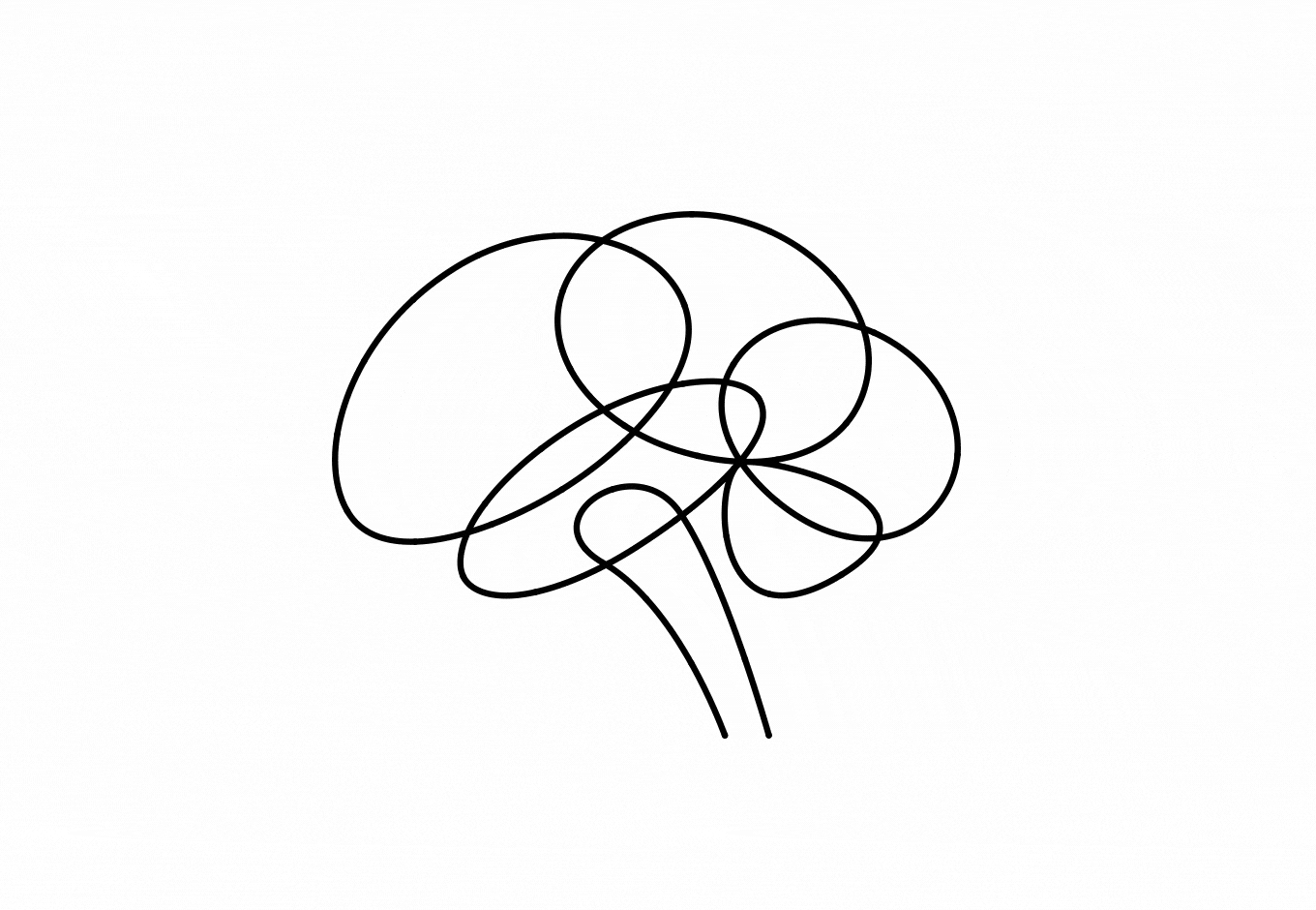 Creative Direction : KESIKI
Website Design : multiples