Question

How can we help members to personalize the big vision and incorporate it into their daily work?

Outcome

Values are now organized into a handbook and understood as a guideline for employees to follow in order to chart a course toward the same goal.

Linking the vision and daily work
As organizations grow, a disconnect can emerge between the language used to articulate goals and the actual daily operations and tasks. This is a common challenge faced by startups transitioning from the founding stage to the growth stage.
With different skills, roles, and backgrounds, as well as varying levels of clarity about the company's future, team members can struggle to align around a shared objective. To overcome these differences, we developed a value framework and handbook for a startup, Sitateru, which has a vision of "changing the value of clothing."
The founder of Sitateru was concerned that their vision and mission had not fully permeated the consciousness of their employees. Through conversations with staff and senior management, it became clear that while there was a shared sense of purpose, it was not always linked to daily operations. As a result, we worked together to develop a set of guiding values and create a "VALUE BOOK" that could be seen and referred to daily.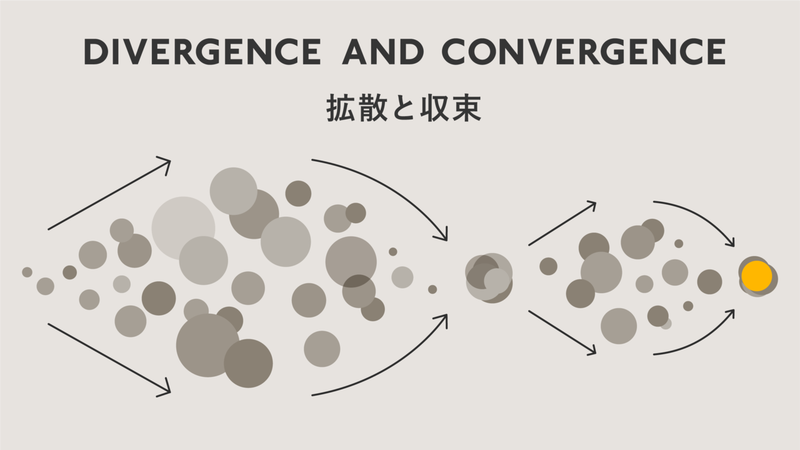 Articulating values through diffusion and convergence
To develop a set of values that resonated with the organization's core members, we held a workshop that allowed for the free flow of ideas and a process of convergence and divergence to develop a shared language.
In the divergence phase, we asked Sitateru's team members to brainstorm any and all ideas related to the culture and work ethic they wanted to prioritize. In the convergence phase, we sorted these ideas into categories such as "teamwork," "creativity," and "impact on society," and participants voted on them. We repeated this process until we arrived at a crystallized set of values that also aligned with the company's evaluation system.
After several rounds of discussion, we arrived at three core values, which we called BASE VALUES: "Is it for the future?" "Is it our goal?" and "Does it lead to happiness?"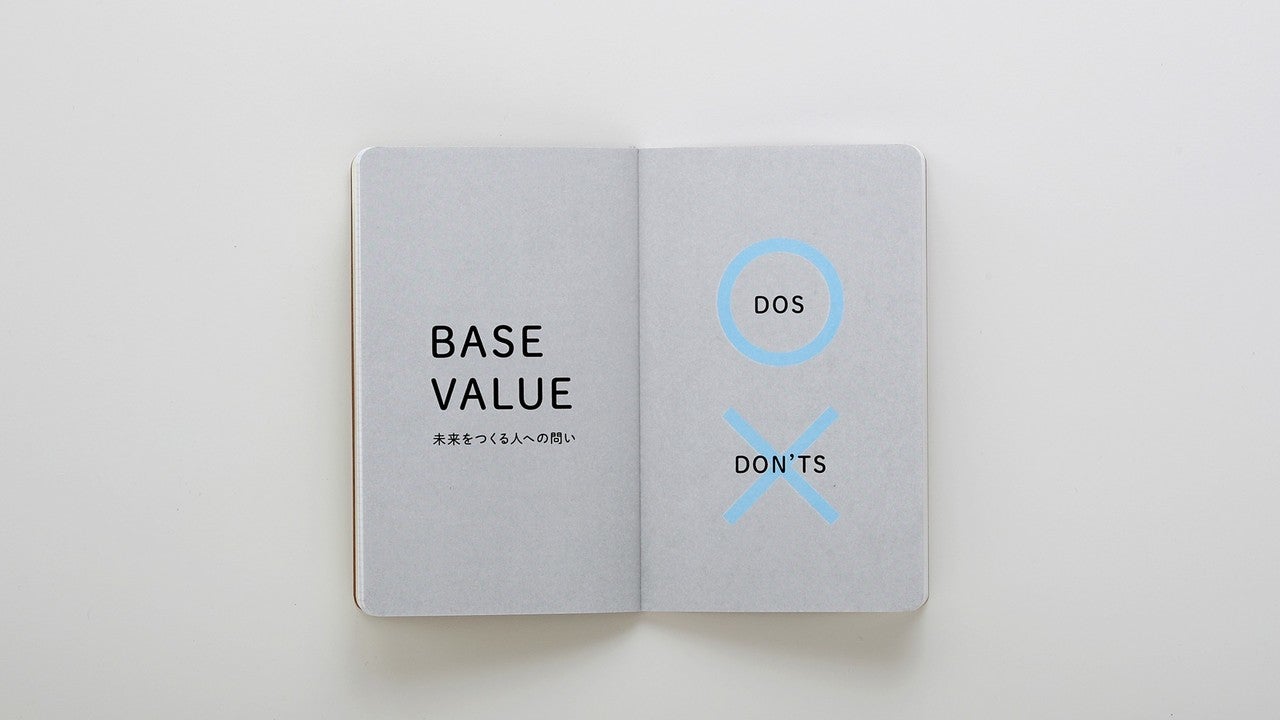 Balancing Conceptualization and Specificity
Simply defining the company values wasn't enough to make them relatable to daily work. We were concerned that the value would remain too abstract and distant, rather than inspiring a sense of familiarity and possibility. So, we decided to create a list of DO's and DON'Ts that aligned with each of the three BASE VALUES, with five examples for each one that could be applied to our everyday tasks. To make them even more relatable, we also included common scenarios and conversations heard among our employees, along with illustrations.
We wanted to capture our company's essence in the design of the VALUE BOOK as well. We used an eco-friendly material called "Lime-X" for the cover, which embodied our future-oriented BASE VALUES. We also made sure it was compact enough to fit in the palm of your hand or your pocket, symbolizing our desire to always be there for our employees.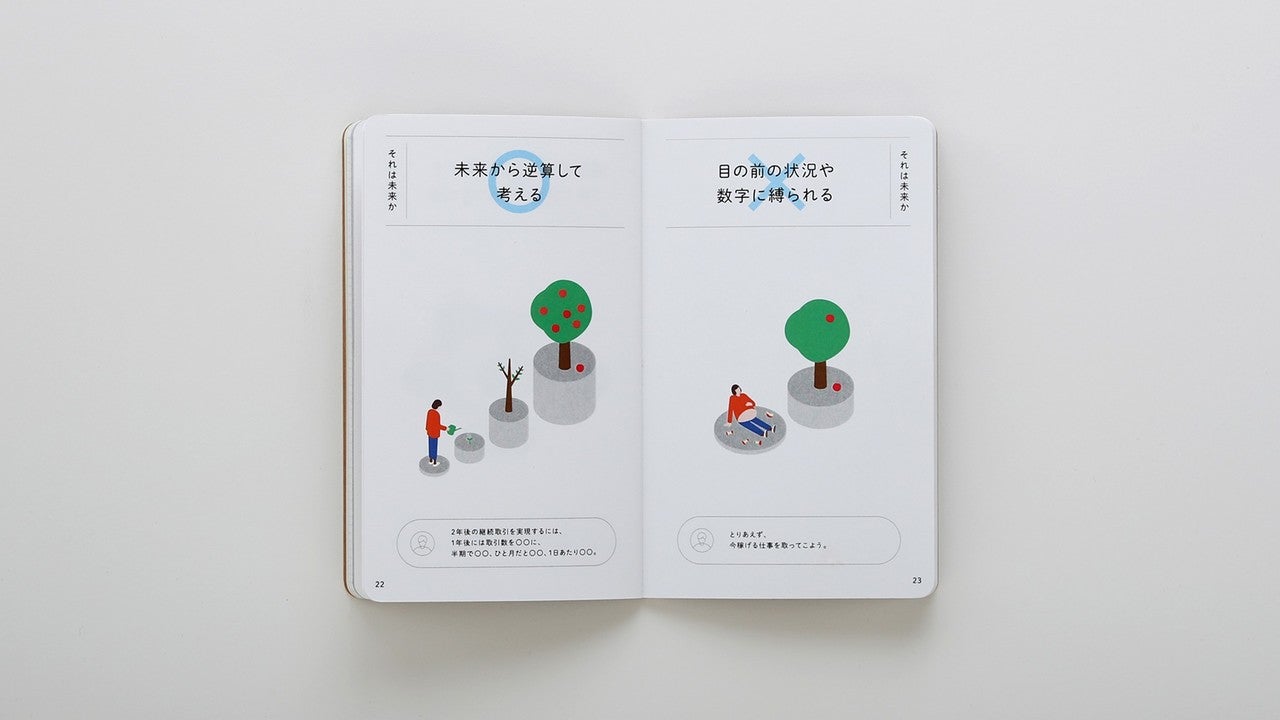 The design of personalization
We made sure to design the values in a way that they could be incorporated into the company culture. We envisioned three steps: 1) widely disseminating the values within the company, 2) making sure external stakeholders were aware of them, and 3) evolving them to accommodate changes within the organization and its members. We knew that just having words on a page wasn't enough to make the values function. We needed to translate the vision into actionable guidelines, which would become part of the daily behaviors and encourage employees to see the company's future as their own. By following these three steps, we designed guidelines that directly impacted people's actions.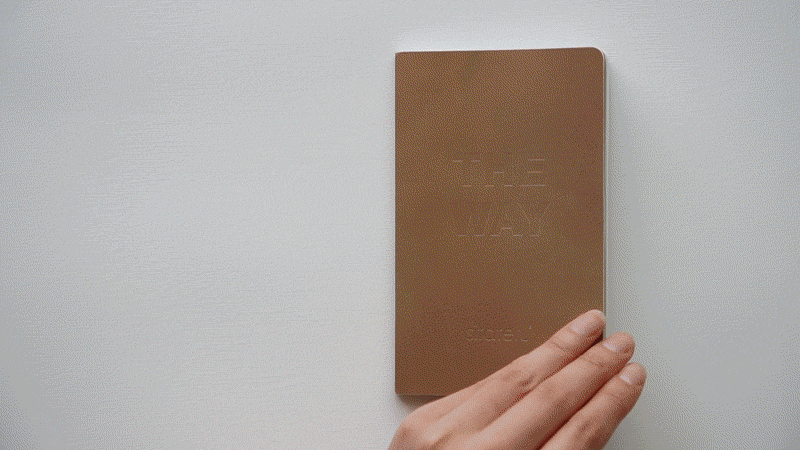 Creative Direction : KESIKI
Art Direction : Allright
Learning
We learned that it's all about finding the right balance between the challenges faced by the staff and the vision of the leaders, as well as between the different perspectives and levels of specificity. It's important to recognize that each organization has its own unique characteristics, and to find the right landing point for our values. Currently, Sitateru is using these BASE VALUES to set goals for each employee and conduct performance evaluations, as they work together towards a new future.