Question

How can we create an internal organization that accelerates business through the power of design, and transform ourselves into a company that realizes a more prosperous future?
Outcome

The company strengthened its presence as a "Dejima" for large corporations by developing a perpendicular design and identity. Many designers from outside the company began to apply for the project, and it grew as a foundation for new business.

Lack of confidence and pride
NTT Communications is a giant telecommunications company and one of Japan's most well-known corporations. However, traditionally, it did not employ designers. To address this, a project was launched to establish a design team within the research and development organization and recruit talented individuals externally.
During the kick-off meeting, a session was held to understand the current state of the team members. In one of the sessions, the "TODAY/FUTURE" session, they wrote down how they perceived the team and what kind of team they wanted to be in the future.
The team's strength was the first thing we discovered. Despite being part of a giant corporation, the team had a good atmosphere where opinions were exchanged freely regardless of position. Next, the team's ideal image emerged, which was to be a presence that could demonstrate good results both internally and externally. From there, we narrowed down the two approaches to take. The first was to establish an identity, set clear goals, and publicize them internally and externally. The second was to create a system that could produce easy-to-understand outputs early on and enhance the team's pride, which would become the team's axis.
Giving the team a nickname
As the first step in creating an organization, we thought of an easy-to-remember nickname for the organization. Instead of using the company name, we wanted to create an independent name, which was not functional but emotional, that would fulfill two conditions that express the team's characteristics. We decided on the name "KOEL," which means to cross physical distance or even common sense, and it implies that the team creates communications that crosses boundaries
There are several intentions to naming the team. One is to give the impression of an independent "island" to both internal and external audiences. The second is to declare our intentions as a flag of "change." The third is to convey our "vision" through the name.
Together with the nickname, we put our intentions into the identity. The angle of the straight line cut between the "O" and "E" in the logo is "40.89 degrees," which is the angle at which humans can throw objects the furthest distance. This emphasizes the image of crossing the distance.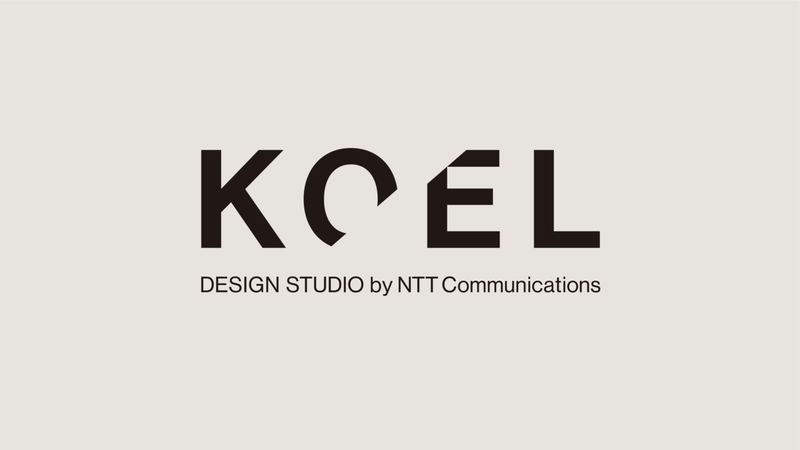 Designing the hiring policy
After establishing our identity, we determined the team's mission, vision, and values. By setting goals and publicly announcing them both inside and outside the company, we were able to increase awareness of KOEL. This also allowed us to cultivate a sense of "pride" among our members.
The mission that emerged from our discussions was "to unleash society's creativity through design and communication." Our vision is "to create social infrastructure loved by people and companies." Our values are "questioning," "creating," and "moving."
We also discussed "rituals" (ceremonies and habits) to help instill culture within the organization. We decided on the roles and responsibilities for each position, identified skills and action examples, and considered policies and interview processes for hiring designers from outside the company.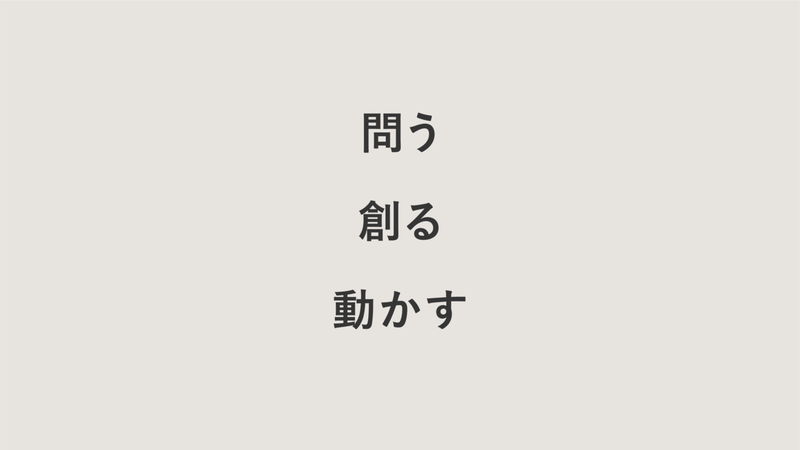 In terms of fostering team unity, launching KOEL's landing page with photos and profiles of all members was particularly effective. By listing each person's role as a "UI Designer," "Design Researcher," etc., and by including their faces and names, each member's determination and sense of belonging was strengthened.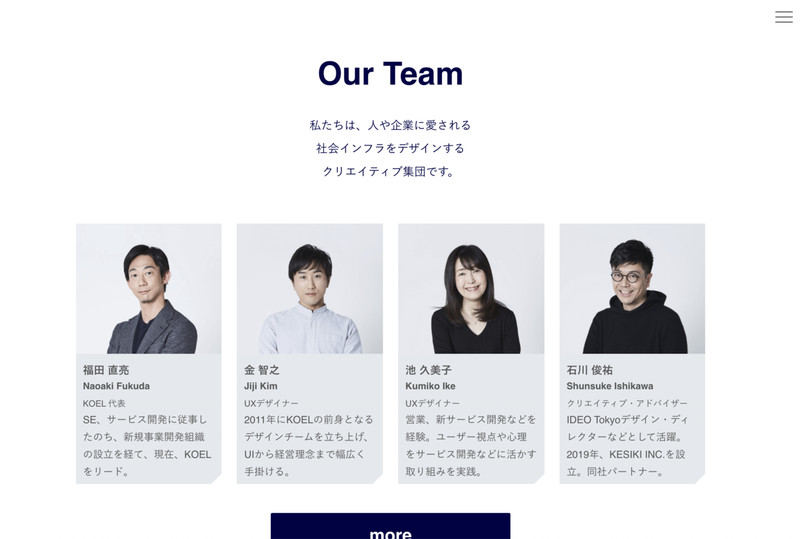 After laying the groundwork, we began recruiting designers and received more applicants than we expected. Positive feedback from outside the company also contributed to increasing our members' pride and creating a positive cycle for the new organization.
Naming our team and participating in the logo design process allowed us to experience the design processes characteristic approach of thinking while creating, which also strengthened our identity as a design organization.
Produce, Web Design : KESIKI
Photographer : 宇佐美雅浩
Learning
In our daily conversations, 'questioning,' 'creating,' and 'moving' come up a lot among team members. We've also seen an increase in spontaneous actions by individuals while being considerate of the team. We started club activities and conducted interviews for mutual understanding. "Everyone is starting to have a sense of being a part of 'KOEL,'" said UX designer Tomoyuki Kanechika, who launched KOEL's progressive organization. This project allowed us to experience the effectiveness of declaring our desired state first, and creating processes around that later.
For more detailed project story (in Japanese)