Discomfort with Designing for Citizens
In Japan, it is common to draw policies from a macro perspective. Hearings and surveys are conducted with stakeholders involved in the policy, but actual user voices are not fully captured, and the identification of issues sometimes remains superficial. In addition, the mechanism for improving policies based on feedback post implementation is insufficient, making it difficult to quickly address inconveniences.
When private companies create services or products, there is an incentive to empathize with users; otherwise, the products and services will not sell. However, administrative services that prioritize legitimacy and fairness require citizens to adapt even if there are inconvenient aspects. Some national civil servants felt that this policy-making and implementation process needed improvement.
"How can we shorten the distance between government and citizen and create policies that truly solve problems?"
Volunteers consisting mainly of young public servants from within and outside the Ministry of Economy, Trade, and Industry, who had this inquiry in mind, gathered together to solve this problem using a design-driven approach.
Don't just Reject, Present New Options
To convey the energy of our core members and involve more people, we decided to give our project a name. This was to increase team cohesion and also to make our presence known to the world before taking concrete actions.
The name that was born for our project is "JAPAN+D," where "D" stands for both "design" and "discover." It also carries the meaning that we want to explore an alternative "Plan D," which is neither Plan A nor Plan B.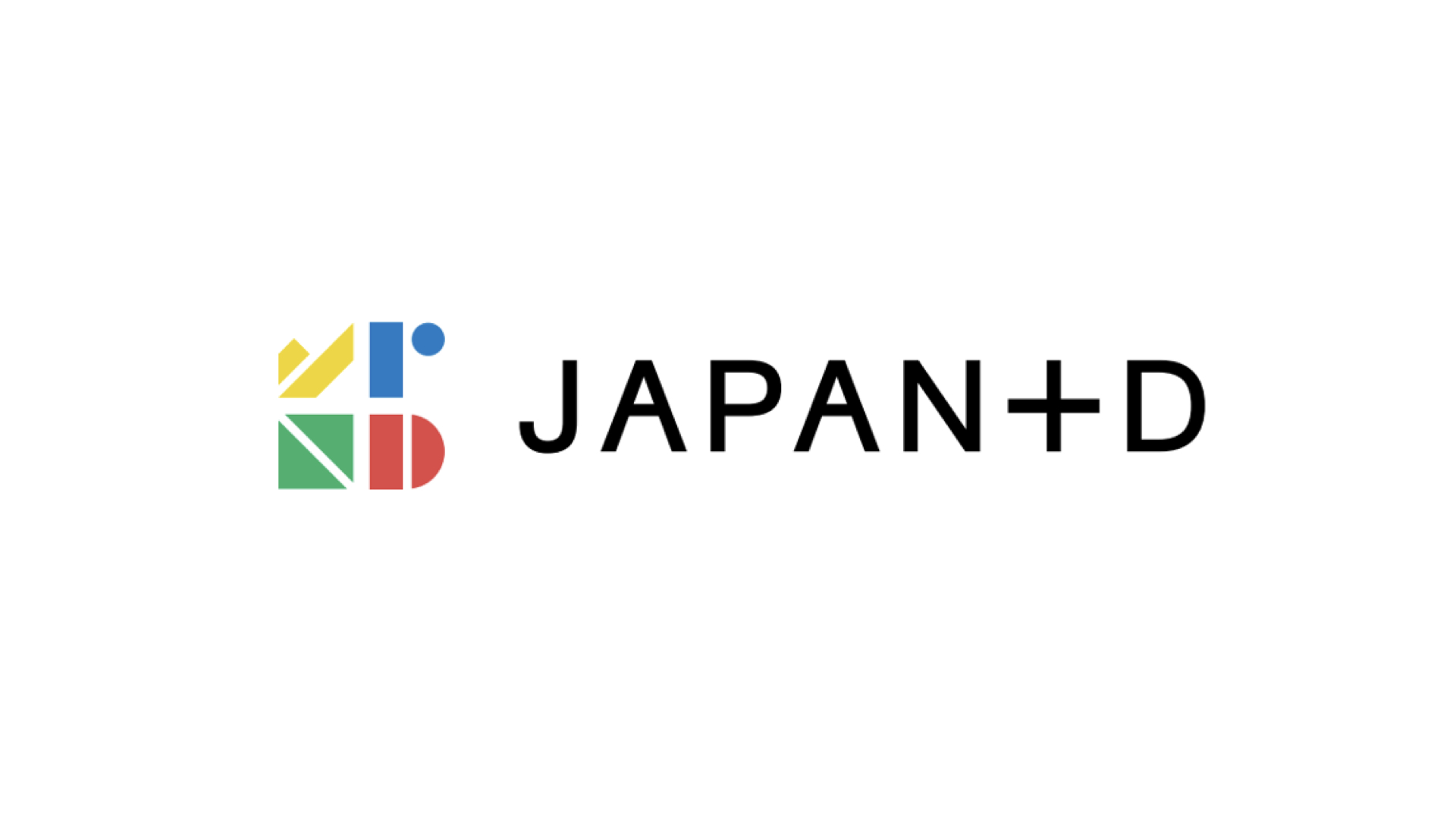 Next, we decided on our mission and values. Our mission is to "Embed the "design-driven approach" into Japan's government, which will lead to the implementation of compassionate policies aligned with our citizen's needs." Our values established guidelines for the five important actions in design: "Explore," "Question," "Co-create," "Improve," and "Implement."
Expanding our team to include passionate public servants and designers interested in the public sector is also one of the goals of this project. While taking on challenges with new approaches, we don't want to reject past methods. Instead, we want to start by envisioning the a communal future and then explore alternative options. By doing so, we have tried to choose action words that involve a diverse range of people.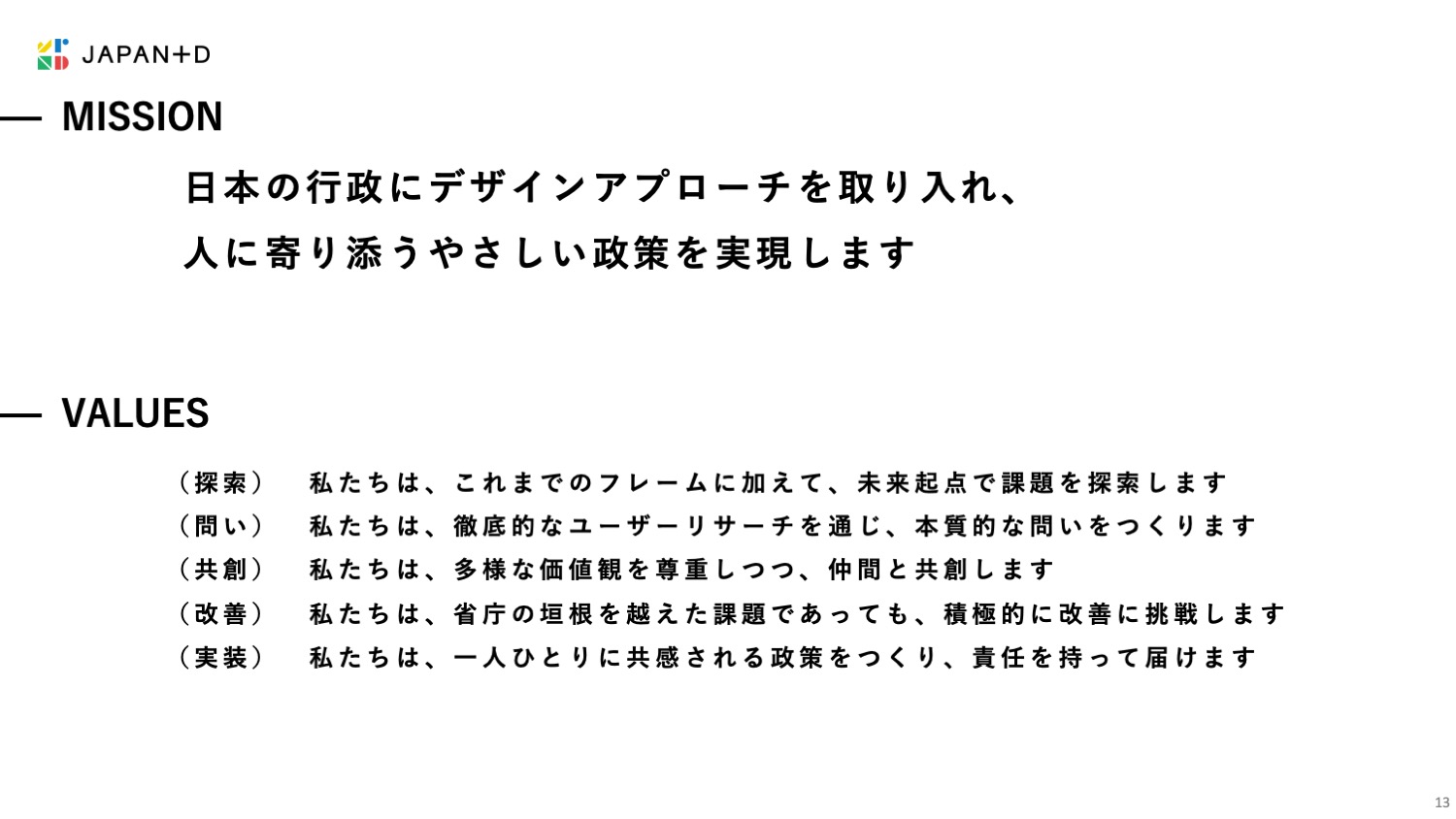 Connecting thoughts to action
To create "citizen-friendly" policy, we took four big actions.
First, we conducted research on policy-making in various countries. AIS (Administrative Information System Research Institute), which promotes information technology among JAPAN+D members and the government, took the lead in conducting interviews with countries and regions advanced in policy-making that incorporate design approaches, such as Denmark and Taiwan. Based on the results, we crystallized hypotheses to be applied to Japanese policies and verbalized and visualized them in the form of tangible materials.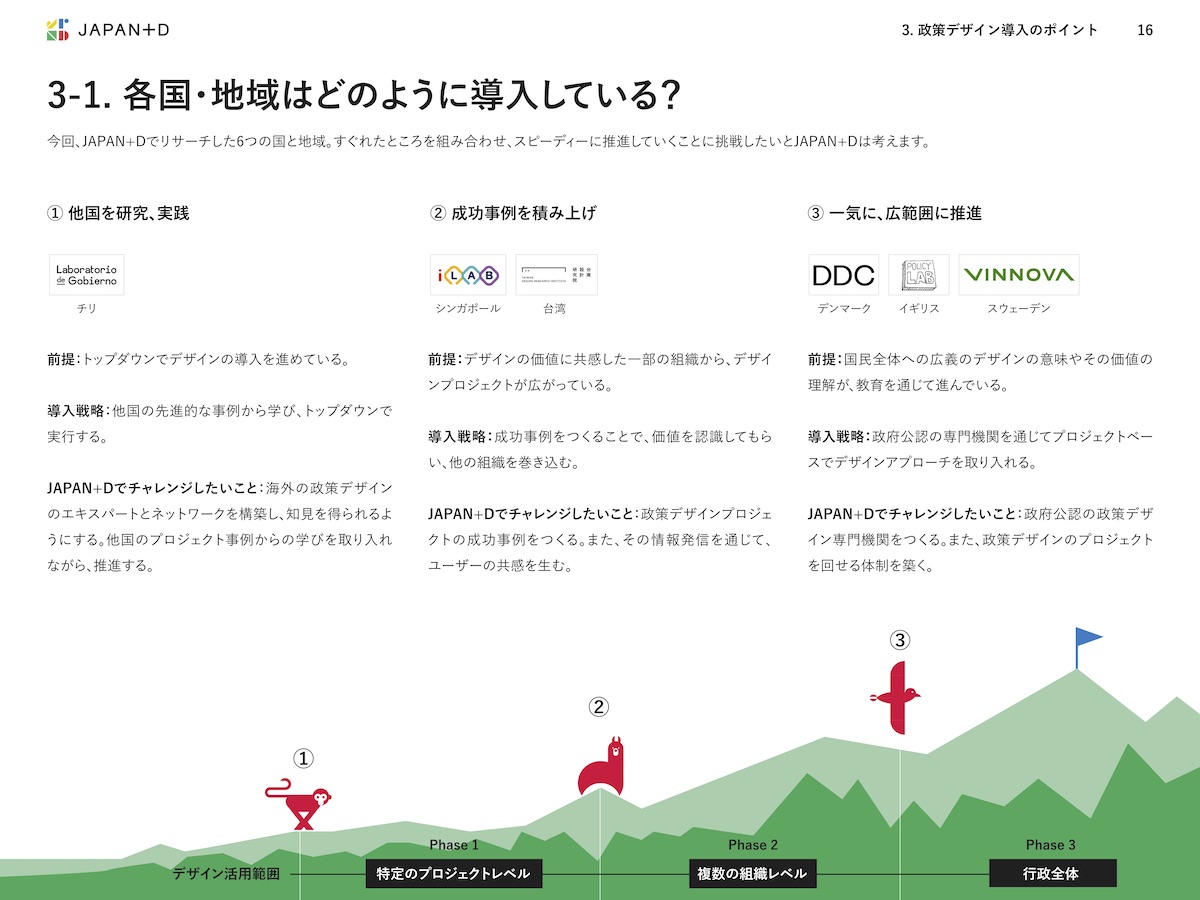 Second, we put a design approach into practice for "policy-making." Together with stakeholders from the Ministry of Economy, Trade and Industry, JAPAN+D members conducted workshops on ongoing policies and raised new questions to explore solutions to problems.
Third, we created a "community." We involved officials who are interested in design-driven policy-making from various ministries and key decision-makers and held an event called "Japan Policy Design Summit vol.0," which also served as a project kickoff. Under the theme of "Changing Administration and Our Future with Design," we presented research results and action guidelines, and held a talk session on the direction of policy design in Japan, inviting key personnel from each ministry and leading designers. KESIKI's Shun Ishikawa and Takao Kunori also participated in this event. While KESIKI had been creating products and services with various perspectives such as user perspectives, strategic perspectives, and social impact, they emphasized the importance of designing policies by moving between micro and macro perspectives for policy-making in the government.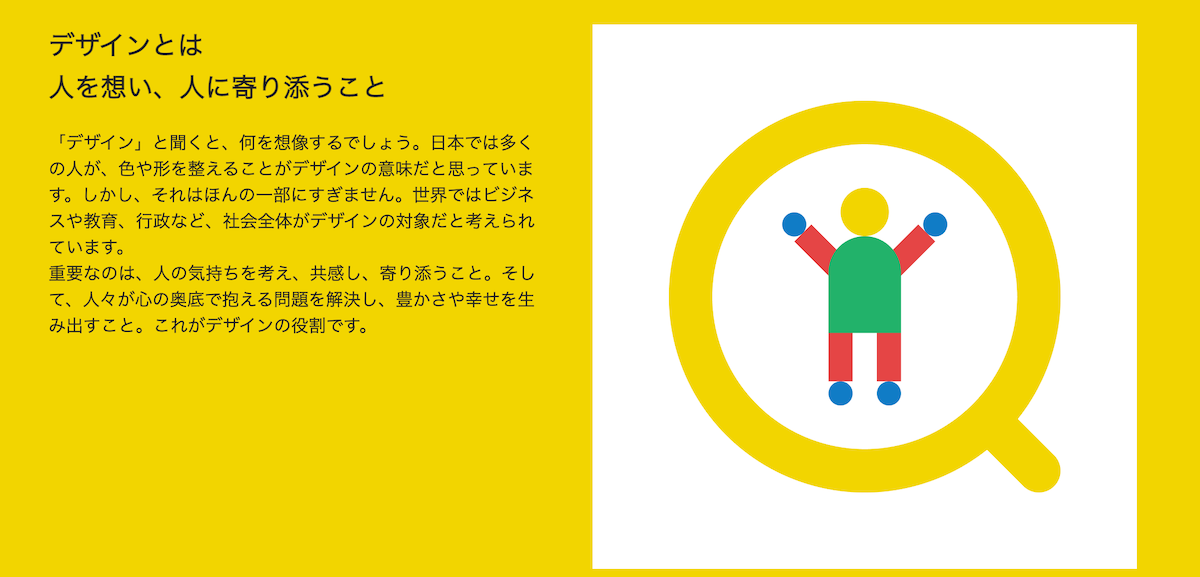 Finally, we gave direction on how to spread this movement through the construction of a website, a public report, and publishing on Note (a popular blogging platform). We also created a visual identity based on "citizen-friendly design." We developed the motion graphics on the website. In the report, we organized the roadmap for the coming future and created a map for policy direction leading us towards our established vision.
Learning
We had a successful kick-off event and received positive responses to our posts on Note, giving us a good start. The key factor was the high level of enthusiasm among the project members. Due to their regular work schedules, they could only work on the project during weekday nights and weekends. Nevertheless, they progressed discussions and actions with incredible speed.
KESIKI was moved by this passion and thought about how to spread this enthusiam even further. Ultimately, individual passion motivates and inspires the people around you, and as this motivation accumulates it has the potential to make societal change.
For the CI/VI, we asked Ken Okamoto, a graphic designer who has worked on a wide variety of designs including designing packaging paper for department stores, and his team at Okamoto Ken Design Office to visualize how people and companies can mix together to create an ideal future.